Here we have gathered information and links for those who want to know more.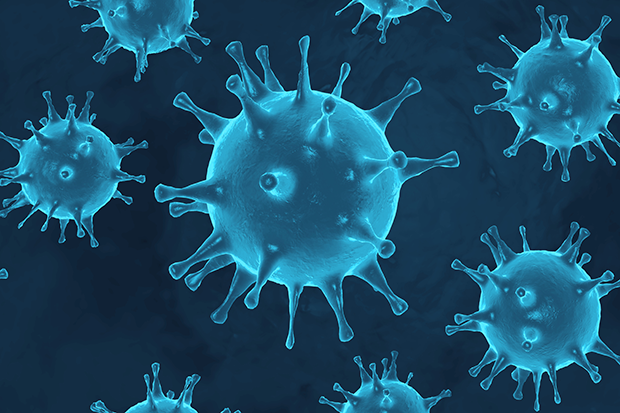 Frequently asked Questions and Answers
Will preschools and compulsory schools close?
Answer: The preschools and compulsory schools are open at present.
We are monitoring the national and regional development closely and are ready for rapid changes. The municipality is therefore preparing for closing preschools and compulsory schools, if necessary, and conducting distance learning for schools.
The Childcare and Education Department is working to ensure the best possible education for pupils in compulsory school, even in changed circumstances.
When should my child stay at home from preschool or compulsory school?
Answer: We are following the Public Health Agency's guidelines which say that symptom-free children can go to preschool and that symptom-free pupils still have to go to compulsory school. This applies even if there are persons with symptoms at home.
To reduce the risk of contagion, guardians, pupils, and staff need to be vigilant for symptoms including:
Fever
Cough
Respiratory problems
As well as lighter symptoms like a sore throat, rhinitis (runny nose), and muscle and joint pain.
Children and pupils with such symptoms must stay home. If the child shows symptoms at school, the teacher will contact the guardian to send the child home as soon as possible.
The recommendations apply to all children and pupils, whether you have been travelling before getting sick or not.
What does the ban on access to the municipality's school premises mean?
Answer: There is a prohibition on visiting in the municipality's preschools/after-school centres/compulsory schools/special education schools. Only authorized persons may be in the premises. Authorized persons include children and pupils, persons who pick up/leave children, and persons who have work to do in the premises.
It is up to you as guardian to decide for yourself who is best suited to pick up and leave your child.
All other persons are banned from the premises for the time being. Our schools will stay open until another decision is made.
Am I allowed to visit an elderly relative at a residential care home, short-term nursing home or HVB home?
Answer: No, all residential care homes and short-terom nursing homes are shut for visitors until further notice. This applies to all visitors, even if you feel completely healthy.
Instead of visiting your relatives, we encourage relatives to call, or use Skype, Facetime, or other digital technology to keep in touch.
Will libraries remain open as usual?
Answer: Yes, all municipal libraries will remain open as usual, for now. If the situation changes there will be information on this website and on
Will baths remain open as usual?
Answer: Yes, at present they remain open. The baths will remain open till further notice, unless the national guidelines state otherwise.
I have been given notice/laid off, or am looking for work for other reasons, do you have any job openings that I can apply for?
Answer: Östersund Municipality is now planning for a situation where we will have staff sick and absent in our socially important activities for a long time, such as:
Childcare and school; to provide opportunities for parents to work.
Caring for those with special needs and the elderly; a 24-hour operation that cannot be closed.
Kitchen, janitorial, cleaning, transport, and more.
We need your help. Submit inquiries about these jobs through our e-service
How can I get help to buy food, hygiene products, medications, etc?
Östersund Municipality has launched an e-service and a telephone number where people in at-risk groups can report any needs for shopping assistance.
If you can use the e-service, we encourage you to do so. It is only available in Swedish. If you cannot use the e-service, please call the number below.

If you do not speak Swedish, ask someone you know who speaks Swedish to help you place your order.

Once you have signed up through the e-service or telephone number, your request is forwarded to the Red Cross. They will then contact you to find out what you need help purchasing.

Using the e-service is free of charge. You only pay for your goods using Swish or invoice.

Please avoid visiting our Customer Service Centre - contact us by phone or e-mail instead

Due to the Corona virus situation, we kindly ask our citizens to principally contact us by phone or e-mail. Please avoid personal visits to the Customer Service Centre at Österäng.
How to get in contact with us
If you yourself do not speak Swedish or English, perhaps you can ask someone else to help you make an appointment.
The person who helps you does not need to know why you want to get in contact with the municipality, but he or she can still help you make an appointment. The municipality will then get back to you via an interpreter.
This service mainly applies to matters relating to financial welfare or questions about preschool and school allocation.
Sidan uppdaterad 2020-04-14